About Us


We are a family-run business with a passion for dogs. Caring for dogs is not a chore but a pleasure to us and we look forward to meeting you and your pets. We have a large enclosed garden where your dogs can relax and play in safety with our ridiculously friendly Labrador Retriever, Carling.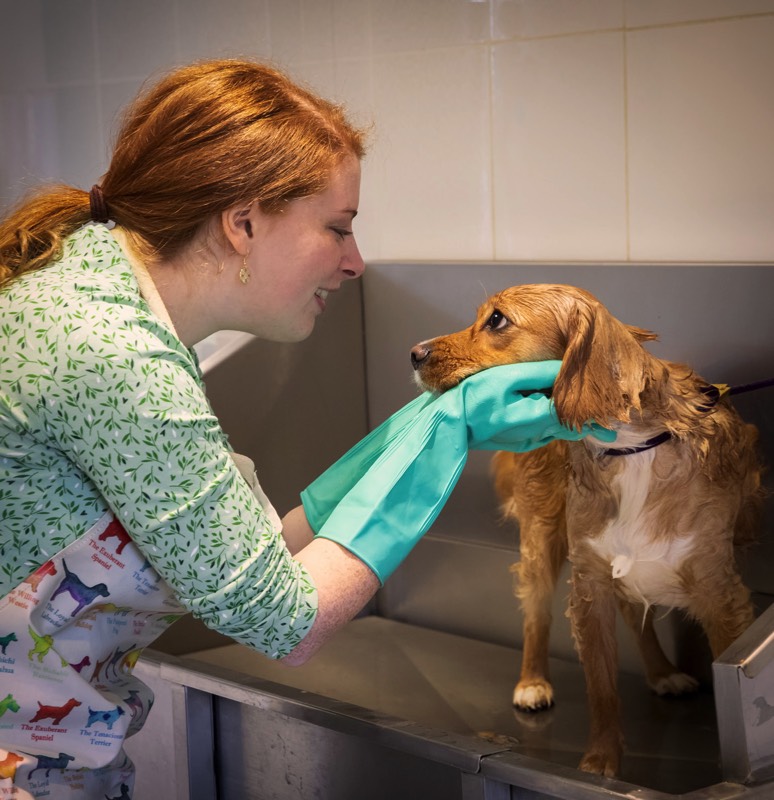 My name is Jennifer Moore and I have always loved animals. I grew up with working dogs; my first dog was a Border Collie rescue from Battersea Dog's Home and my early years were spent trudging around fields and woodlands but I didn't mind - it was a way of life of us. We then had two German Shepherd Dogs, both of which were working dogs and I spent many hours with my Dad training and walking them. After completing my A Levels, I decided that I wanted to pursue my passion for dogs and so I enrolled on a 2 year full-time Animal Management and Welfare course at Moulton College, Northants, studying domestic, exotic and farm animals. I gained my Diploma with Distinction and qualified as a City and Guilds dog groomer.
I am Lloyd Moore (the Dad) and I have also grown up with dogs. My first pet was a rescue from the Blue Cross. Paddy, an Old English Sheepdog, had been badly treated and needed lots of TLC but he soon became a happy and outgoing member of our family. Like Jennifer, I realised that I wanted to be involved with dogs as a career and spent 20 years as a professional dog handler and instructor competing in Regional and National Working Dog Trials.
I was delighted when Jennifer said that she wanted to start this business - it gave me the excuse to continue my passion too. I am always on hand to offer advice and help out with the bathing and brushing.
We offer dog grooming, bathing and nail clipping in Hemel Hempstead, Watford and the surrounding areas. Please call us on 07973 119616 for an appointment.